Hernia Surgery
A hernia occurs when an organ pushes through an opening in the muscle or tissue that holds it in place.
Hernias come in a number of types. Most commonly they involve the groin. Other hernias include femoral, hiatus, incisional, and umbilical hernias. Symptoms may include pain or discomfort, especially with coughing, exercise or going to the bathroom. Often, it gets worse throughout the day and improves when lying down. A bulging area may appear that becomes larger when bearing down. Surgery is the only effective way for treatment of hernia. There are no medical treatment available for hernia. Hernia surgery can be done both laparoscopically or by open technique.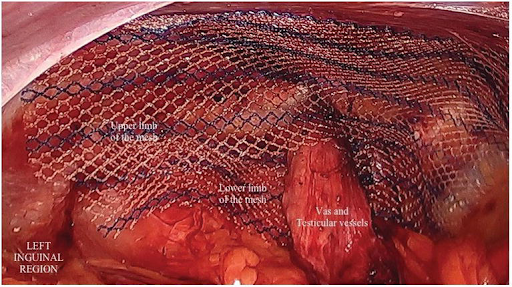 Our centre has been a pioneer in Laparoscopic Hernia Repair ever since it started in 1995 and have successfully treated almost around 13,000 hernia surgeries till date, one of the largest numbers in India. We are offering treatment for all kind of hernia at our centre both Laparoscopic and by open technique.